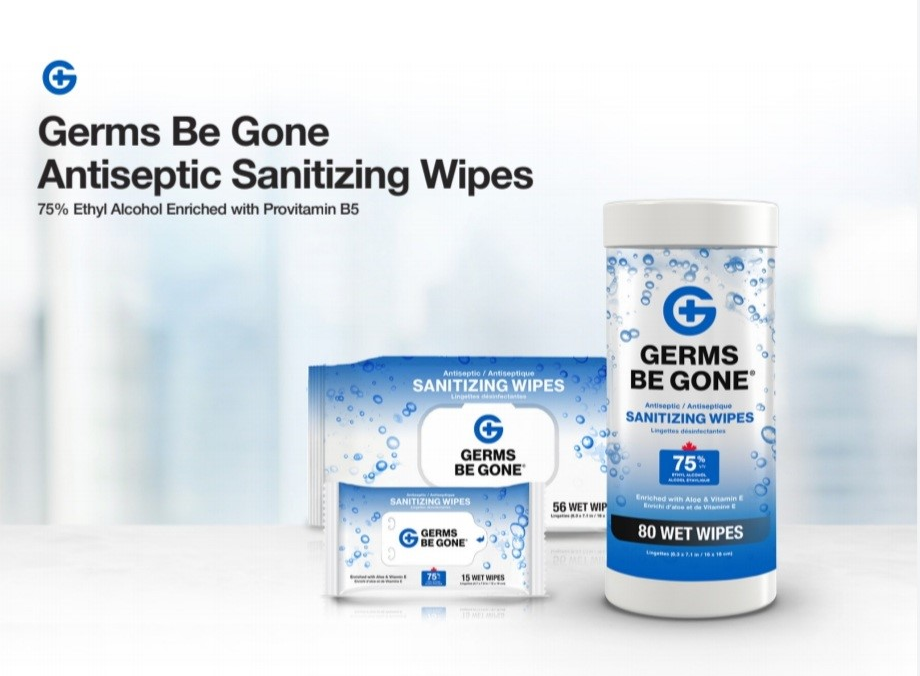 Germs Be Gone Sanitizing Wipes
Antiseptic sanitizing wipes offer a cost-effective contamination control system that can be used for a number of hygienic purposes. They provide a convenient a quick way to clean and sanitize surfaces and equipment. Germs-be-Gone antiseptic sanitizing wipes are available for pre-order today, and our DeepFresh Antibacterial Wipes are available now! Contact us for more details!
See All Of Our Wipes
Germs Be Gone Hand Sanitizers
Millennium 3000's Germs Be Gone hand sanitizers provide a convenient and effective way to clean your hands, anywhere, anytime! As you get back out into the world amidst the ongoing COVID-19 pandemic, the need for hand sanitizer is not something that's going away!
Be germ-free!
See All Products
Stretch Wrap & Machine Wrap
In today's world, shipping products is part of our daily lives. The last thing anyone needs is for goods to end up damaged, or cause unplanned labour and costly reverse logistics processes. Stretch Film helps reduce the risk of damage before the product reaches its final delivery destination. With our performance-driven stretch film, we've supported thousands of small & large businesses by delivering a product that is both reliable and cost-effective. Our access to the most premium stretch films available on the market allows us deliver the highest in quality standards.
See All Products
Want to get more information?